Additional Services
We have a reputation for excellence and thoroughness in our evidence-based approach to wellness. Here are some of the therapies and ancillary procedures we use to optimize health and stimulate healing:
Foot Levelers Functional Orthotics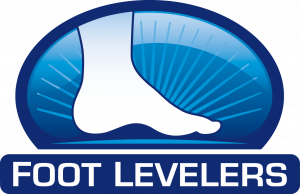 Most orthotic companies only support one arch. Foot Levelers support the three interconnected arches of your foot, the plantar vault, where the structural support for the entire body's equilibrium is! Our functional orthotics are customized to address your unique postural problems—not just problems with your feet. Because they address foundational instability, these research-based orthotics help to promote whole-body wellness.
Standard Process

Given proper nutrition, the human body has an amazing ability to heal itself. For almost one hundred years, Standard Process has produced high-quality supplements made from whole foods. Whole food supplements are made by concentrating foods for use in supplement form. When processed correctly, they supply a multitude of the plant's components, leading to the targeted nutrition we require for good health.
We are happy to provide our patients with a complimentary nutritional consultation. A comprehensive survey analysis then helps us to determine which supplements will effectively stimulate their unique healing response, and enhance their well-being.
Massage Therapy
We provide therapeutic massage for soft tissue issues, muscle spasm and restricted spinal motion. Our services also include specific deep tissue, orthopedic, myofascial release, trigger point and active release techniques. We have licensed massage therapists to assist you with your needs; no referral is necessary, and you do not have to be a chiropractic patient to receive their services.
15 minutes $20
30 minutes $35
60 minutes $60
90 minutes $85
120 minutes $120
Physiotherapy
Physiotherapy encompasses many ancillary procedures that help stabilize the muscles and ligaments that support the spine. Some of the many benefits include decreases in inflammation, increases in circulation, reduction in pain, relaxation of chronic muscle tension, and the promotion of muscular balance and strength. Some of the gentle rehabilitation techniques we use include:
Kinesio-Taping® Method
This method is a rehabilitative taping technique that is designed to facilitate the body's natural healing process, while providing support and stability to muscles and joints. The taping usually lasts for three to four days, can be worn in the pool or shower, and does not restrict range of motion. It has great benefit in helping to stabilize the adjustment, while building up the muscle at the same time.
Make an Appointment
We have the tools and expertise to help even the toughest cases. We offer same-day and late appointments, and accept insurance, including Medicare and Medicaid. Our care is friendly, affordable and patient-centered. Contact us today for an appointment!
---
Chiropractic Health & Wellness Clinic Services | (515) 270-6737