Meet Dr. Aaron Giddings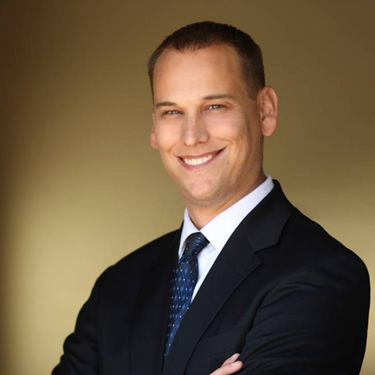 Since 2010, Dr. Aaron Giddings has delivered cutting-edge chiropractic care to hundreds of Johnston families, providing pain relief and optimization of health and wellness. At the Chiropractic Health & Wellness Clinic we welcome everyone from weekend warriors and active seniors, to hard-working parents and their children. We provide the very best in customized, evidence-based chiropractic treatment in a convenient and comfortable environment.
A Chiropractic Journey
While still a student at Grand View College, Dr. Giddings was exposed to the chiropractic lifestyle. It opened his eyes to the abilities and scope of practice that chiropractors enjoy, and the fact that they are able to accomplish so much without resorting to drugs or surgery.
Dr. Giddings received his Bachelor of Arts degree in biology with honors from Grand View College in 2005. He went on to attend Palmer College of Chiropractic in Davenport, Iowa, graduating Magna Cum Laude in 2008.
While still a student, he had the opportunity to participate in a "clinic abroad" experience in India. His group treated almost 2000 patients, including a three-year-old child who had suffered from torticollis since birth. The little boy's ear was almost touching his shoulder and his neck was severely rotated, with the beginnings of head deformity. After only two adjustments to the upper cervical spine, this child began to demonstrate a greatly improved range of motion in his neck. This startling turnaround made Dr. Giddings realize how vital it was for kids to get a good start in life through gentle and specific chiropractic care.
Clinical Excellence
Over the course of his career, Dr. Giddings has focused on evidence-based chiropractic techniques, and has earned post-graduate recognition in the field of extremity adjusting. He is also a highly regarded mentor to many in his field who are new to the profession. His professional affiliations include membership in the following organizations:
Iowa Chiropractic Physicians Clinic
An Active Family Life
Family and community are paramount to Dr. Giddings. He and his wife have three children, Caleb, Mallory and Nolan, who keep them busy enjoying the great outdoors. Residing in Johnston, the Giddings family are involved in everything from soccer to scouts and more. Dr. Giddings is also a member of the Johnston Chamber of Commerce, and had been involved with the Johnston Youth Mentoring Program (JUMP) for many years.
Kung-fu also plays a huge part in his life. Dr. Giddings is the head instructor or "Sifu" and co-owner at Shadow Fist Kung Fu and Tai Chi in Windsor Heights, IA.  He has practiced kung fu for over 20 years and enjoys the physical and mental fitness it offers.
If you are in pain, we can help. Our initial consultations are always free, and our office is truly patient-centered. We offer convenient scheduling and affordable treatment for everyone in the family. Contact us today!
---
Dr. Aaron Giddings | (515) 270-6737