About Us
Pain Relief and Wellness Care Since 2010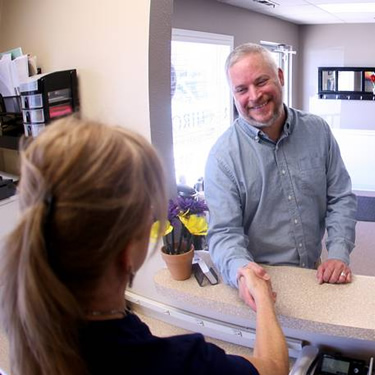 We're known as a friendly, patient-centered office that delivers results for every member of the family. The Chiropractic Health & Wellness Clinic has helped hundreds of patients eliminate pain and optimize their wellness potential, from children and their parents to active seniors and weekend warriors.
Touching Lives Through Chiropractic
Our mission is to provide the members of our community with quality, affordable health care in a comfortable and caring environment. Our goal is not only to alleviate pain, but to inspire and educate our patients to become active participants in their own well-being.
We see ourselves as a partner in your health journey. Since it is your journey, we want to do all that we can to assist you in achieving your aspirations. Whether the goal is to simply get out of pain, or to have a complete lifestyle makeover, we are here to support your decision. It is our hope that every one of our patients can live a full, active life, doing the things that bring them joy.
Our Practice Difference
We take the definition of a "patient-centered" practice literally. Our translation of that phrase means that our services will be provided with the greatest degree of convenience to you, our patients. Here is how we demonstrate that promise:
We will always make sure you can secure an appointment within 24 hours of calling
Appointments are available six days a week
Insurance is accepted (including Medicaid and Medicare), and we will file your claims at no charge
Consultations are always complimentary and our care is affordable
We provide emergency appointments
On-site X-rays are provided so that you don't have to be referred to another facility
Our procedures are streamlined for your convenience
Walk-ins are welcome and we provide same-day appointments
We will do everything in our power to get you out of pain as quickly as possible
Our ancillary tools and expertise help us to address a variety of health issues. Are you suffering from pain? Do you think your case is hopeless? We may be able to be of service. Contact us today for an appointment!
---
About Chiropractic Health & Wellness Clinic | (515) 270-6737