Massage Therapy in Johnston
Our mission is to provide exceptional massage treatments, tailored to each individual and their health and wellness needs. These relaxing and quality treatments will provide both short and long-term relief from stress and any chronic pain, while retaining an ongoing therapeutic relationship. We are committed to offer the best "tailored" treatments to reach optimum health and wellness.
CONTACT US »

---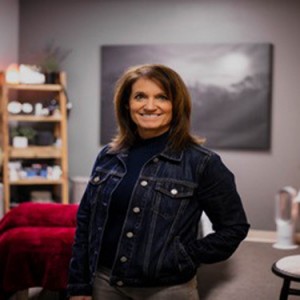 Janet Hoegh, LMT
Independent Licensed Massage Therapist
Just Relax Massage Therapy
Website: Just Relax Massage Therapy
Janet specializes in:
Swedish Massage
Prenatal Massage
Janet joined the CHWC as an independent licensed massage therapist in June 2020. She owns and operates Just Relax Massage Therapy, operating within the CHWC. In addition to relaxation, her massage therapy can relieve stress, pain and muscle tension. Her passion is to be that positive affect, by offering the gift of touch and providing an environment to relax, renew and refresh.
When considering a career change, studying something that was a calming and essential need for Janet seemed second nature. Massage Therapy confirmed the innate need for touch, in all of us. That 'language', we are all wired for, can give us comfort and a sense of peace and relaxation. In addition to relaxation, massage therapy can assist in relieving stress, pain and muscle tension. Each individual session can be personalized to meet your specific needs.
Janet has been a Licensed Massage Therapist since 2018. Her main focus is her client's individual and unique needs and uses multiple modalities to achieve the desired results. Her techniques can be used separately or combined to assist the body in healing itself. All of these approaches also work very well with chiropractic care and why working at Chiropractic Health and Wellness Clinic with Dr. Aaron Giddings, D.C. is a perfect fit.
Janet strongly believes that massage therapy has a strong impact on our overall health and well being and her goal is to help each client with whatever they may be dealing with at the time. Our bodies will tell us what we need if we listen and massage can help us learn to listen.
"TOUCH, comes before sight, before speech. It is the first language, and the last, and it always tells the truth." -Margaret Atwood
---
Therapeutic Massage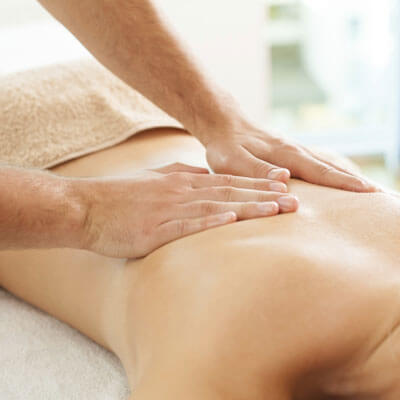 At the Chiropractic Health & Wellness Clinic, we recommend massage in combination with your chiropractic care. While chiropractic focuses on the relationship between the spine and its impact on the nervous system, massage focuses on the 650 muscles of the body. Both disciplines work together to help keep the body in proper alignment, balance and function.
Retraining Your Spine
Long-standing spinal problems are accompanied by ingrained muscle patterns. Muscle spasms and scar tissue are often involved. By augmenting your chiropractic care with massage therapy, these muscle and soft tissue problems can be addressed. This can help speed your recovery and enhance the retraining of your spine.
Types of Massage
There are many different kinds of massage. They all involve systematically working the muscles and other soft tissues of the body to optimize the functioning of the various bodily systems. Massage can enhance your vitality and sense of well-being. Massage has been shown to…
Reduce the development of muscular patterning
Improve posture and re-balance your body/mind
Relieve pain in your muscles and joints
Ease constipation, gas and heartburn
Promote general relaxation
Stimulate intestinal movement
Eliminate excess fluid retention
Plus, it just feels good!
Frequently Asked Questions
Where Will My Massage Take Place?
Your massage will take place in a quiet, warm and comfortable room. Soft lighting may be used to create a relaxing atmosphere. You'll lie on a soft, comfortable table. Music may be played softly in the background to aid in the relaxation process of your mind and nervous system.
What Should I Wear to the Massage Appointment?
Comfortable clothing is recommended, however therapeutic massage is typically performed with the client unclothed. You will be appropriately draped at all times. Most people undress completely, while some leave some clothing on such as underwear. You decide what level of comfort is right for you. Your privacy is respected at all times.
What Parts of My Body Will Be Massaged?
You and the therapist will discuss the desired outcome. A typical full body massage session will include work on your back, arms, legs, head, neck and shoulders. You will not be touched on or near your genitals or breasts.
A light oil or lotion will be used to reduce excessive friction to the skin and allow smoother, deeper strokes. The lubricants used also help to hydrate the skin. If you are allergic to certain oils or scents, just tell the therapist.
What Will The Massage Feel Like?
It depends on the techniques used. Your massage session may start with broad flowing strokes to begin the relaxation process. Pressure will be gradually increased to relax specific areas and release tight muscle bands. Deep tissue massage or trigger point therapies will require deeper pressure and more intensive techniques. It's important that the pressure always be within your comfort level. Should you wish to receive less or more pressure at anytime, tell your therapist.
Will I Be Sore as a Result of the Massage?
Occasionally, some people may be sore/tender in places the next day, depending on the type of massage and degree of pressure they received. It's important to communicate with your therapist if the pressure is uncomfortable at any time. Drinking additional fluids following your massage may reduce these symptoms. These symptoms will usually subside by the following day.
---
Massage Therapy Johnston, Grimes, Urbandale IA | (515) 270-6737